We have had a wet Spring here in New England, and had more showers than ever it seems! Celebrating a new addition to the family with a baby shower is a rite of passage all parents-to-be should experience. Friends and family gather with gifts and well wishes in anticipation of the ten little fingers and ten little toes on the way.
At Plymouth Country Club, we have had numerous baby showers this Spring alone, and countless over the years. I thought today I would blog on some of the cutest things I have seen folks do here to welcome the new baby on the way.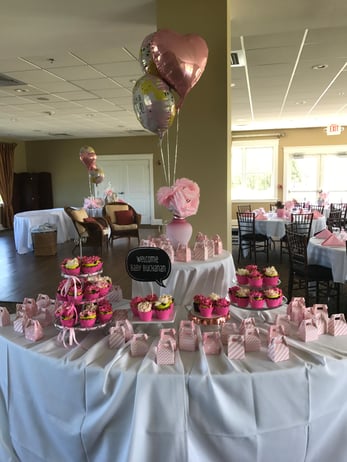 This cupcake display for a baby girl shower was just frilly enough to celebrate all of the ruffles and lace in that Mom's future! We featured a pink signature cocktail that could have alcohol or not, and customized the look of the room with pink and purple napkins.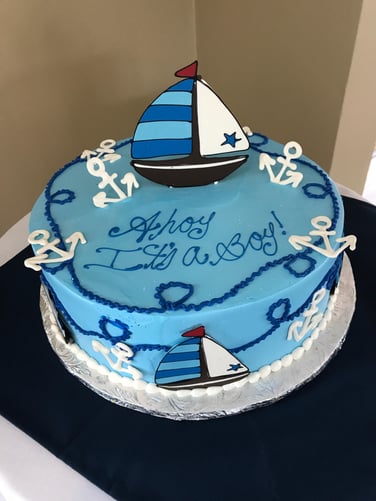 We had a ball with this nautical-themed shower for a baby boy! We had navy blue napkins to add a special touch and the host decorated with boats, and anchors and all things from the sea!
Terri Hosted a mermaid-themed baby shower here at PCC and it was, by far...my all-time favorite! Read her testimonial on our website...what a fun time we had!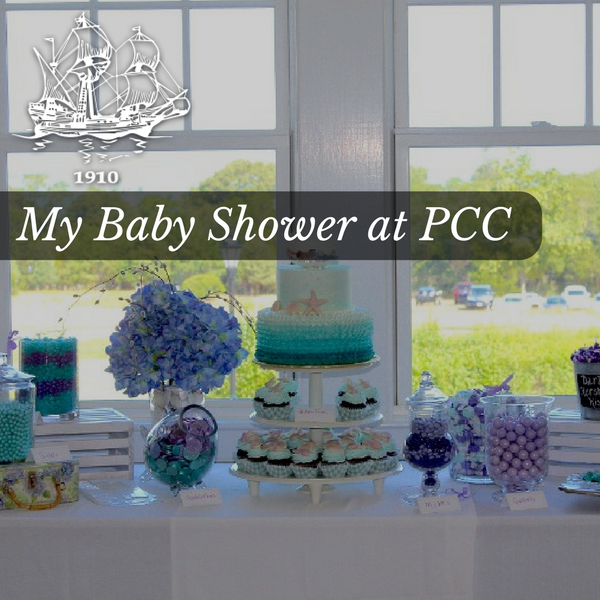 There are endless cute ideas out there to celebrate a new baby in the family. We love to customize each and every detail of your shower from the menu to the colors to the signature cocktail! Take it from us (and Terri)...PCC is the perfect place to shower that Mom-to-be with love and well wishes before the baby arrives!