You like golf. You go out there maybe once a week or a few times a month to play a casual round and enjoy some time with your favorite golf buddies.
But are you passionate enough about the game that you should cough up the dough for a private club membership? Let's find out.
1. You're addicted to the game
Is golf always on your mind? Do you frequently find yourself practicing your swing, even if there isn't a golf club within arms reach? Well then, you might be addicted to golf.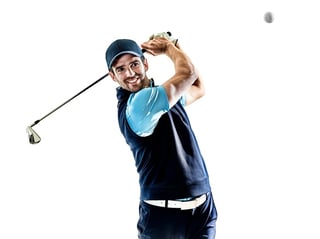 By no means is this a bad thing! We actually encourage it. But this might also mean that you don't have enough of an opportunity to play the game. A golf club membership can help with that.
2. You would play more than once per week if you could
You probably fork up anywhere from $50 to $150 every time you go out and play. Over the course of a summer, this can add up. You might even eclipse the amount you would've spent by just joining some place where you can play every day.
Not every course is outrageous with their membership dues. At Plymouth, we believe golf should be affordable AND high quality. If you're gonna spend the money anyways, might as well put it towards unlimited/great golf!
3. You're limited to 1 or 2 "golf buddies"
Maybe you golf with the same group of friends every time you go out and play. Nothing wrong with that. But what if they're not available? You just don't get to play?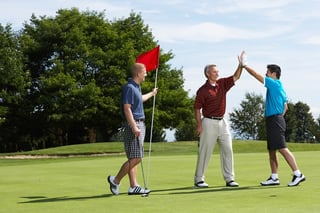 As a member of a club, you're practically guaranteed to make a ton of new golf friends and always have someone to be paired up with. You never have to worry about squeezing into a public course as a single and constantly waiting behind filled foursomes.
4. You miss competing
You could just be bored with never playing for something. Maybe those side bets just aren't enough. Well, a golf club has plenty of chances to compete with Member-Guest tournaments, Club Championships and even 9 & Dines.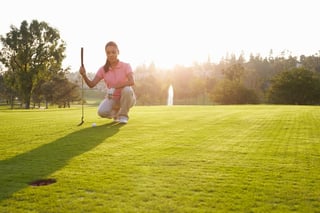 If you want to get your competitive juices flowing again, joining a club and entering some events might just be the way to go.
And you know what? We actually offer the opportunity for you to try out a private club membership for just $500! We have some opportunities for you to compete even during the fall season. Learn a little bit more about our Fall Membership promotion when you download our Photo ebook!