#1 Plymouth is America's Hometown
You might know the story. In 1620, the Pilrims land at Plymouth Rock and settle in Plymouth, Massachusetts by way of the Mayflower. As one of the earliest American settlements and the location of the first Thanksgiving feast, Plymouth came to be known as America's Hometown.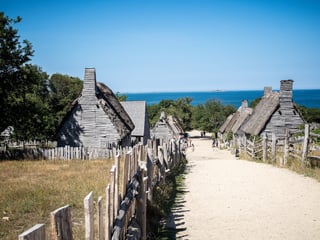 Today, the town is a popular spot for tourists seeking to learn more about our country's origins. Every summer, thousands flock to Plimoth Plantation, Plymouth Rock and The Mayflower II to get their history fix.
#2 One of the Largest School Systems in Massachusetts
The Plymouth Public School District includes 13 schools which is way above the state average. The school system serves around 8,000 students in eight elementary schools, two middle schools, two high schools and one preschool.
Plymouth Public Schools boast an approximate 2 to 1 ratio for students to computers and focus heavily on enrichment programs in visual arts, physical education, and music.
#3 Ferry Rides to The Vineyard and Nantucket
Weekend vacations are made easy with ferry services to both Martha's Vineyard and Nantucket among others.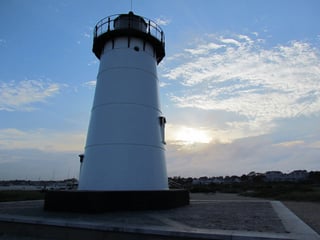 A one-way ticket will most likely run you somewhere around $15-$20 depending on what boat you choose, but that's well worth it considering the convenience of a highly sought after vacation spot just an hour or two away.
#4 58,271
The town population as of a 2014 census. Population-speaking, it is the second largest town in Massachusetts behind Framingham.
#5 A Tourism Economy
If you couldn't guess from Fact #1, tourism is a huge part of Plymouth. With people flocking in during the warmer months, a large portion of the town economy is supported by tourism. And for good reason!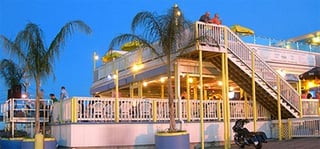 With delicious food spots like East Bay Grille and the The Cabbyshack, there's enough reason to attract out of towners. But the sightseeing and history tours just add to it.
Whether you're a future resident or future visitor, there's plenty to enjoy in Plymouth, Massachusetts.