On a sunny and crisp day in April, we were lucky enough to have Ladybug Photography do a photo shoot at Plymouth Country Club, and the results are truly beautiful!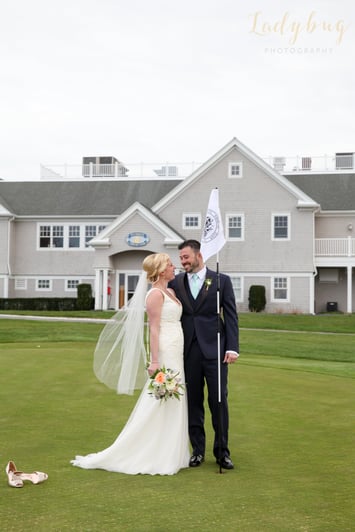 Our sincere thanks to Caitlin and Luke Sullivan for re-enacting their PCC wedding for us! Caitlin's glow was enhanced by makeup and hair by Erin MacKenzie.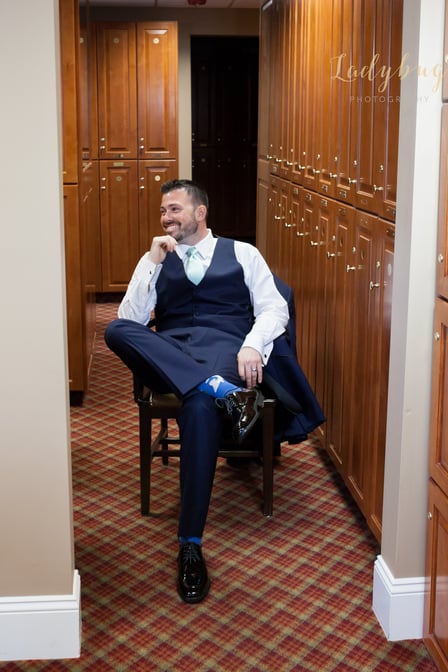 Luke, our dapper groom, was outfitted by Domenic's Tux of Plymouth and looked incredible in his dark navy tux. Light blue accents gave this wedding a soft spring-like feel, and the blue and blush flowers by Flair Floral and Event Design were the perfect addition.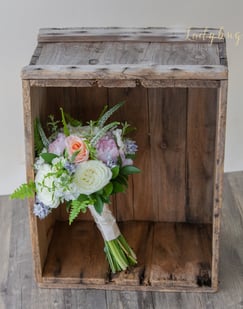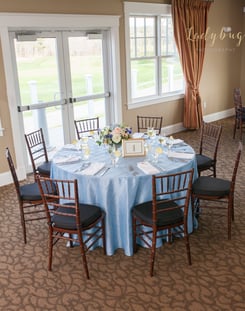 Light blue pintuck linens and crisp white cotton napkins provided by Peterson Linen were folded around a custom menu card and made an elegant setting for the amazing cuisine of Chef Todd Green.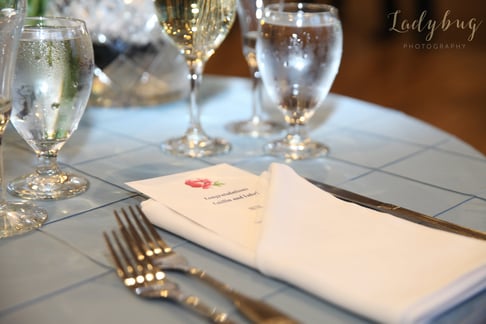 Classics such as shrimp cocktail and scallops wrapped in applewood smoked bacon are always a hit, and Chef Green's capres salad tower as a first course is a colorful choice for a Summer event.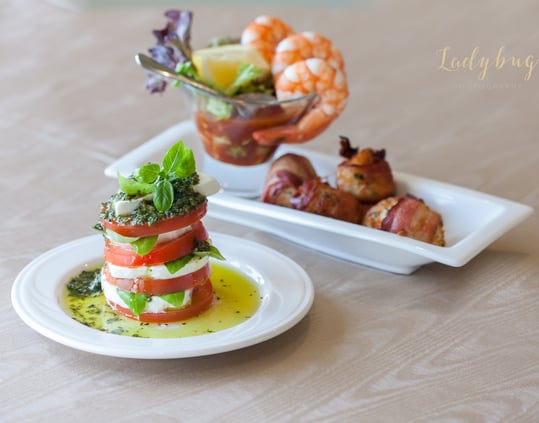 Even with the golf course in early Spring pre-bloom, the outside photos by Marge and Natalie of Ladybug Photography are absolutely stunning. They captured the ever-changing sky here at PCC, and the joy of a wedding day shines through.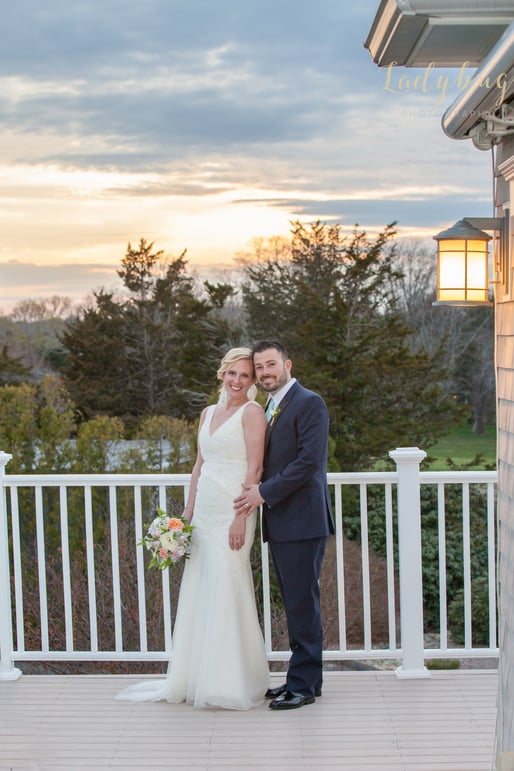 Caitlin and Luke are the example of "happily ever after" with a brand new baby boy, their love grows every day and we are so grateful to have captured it on this very special evening.