So many couples tell me they can't wait to be on the honeymoon after their wedding. I think the family dynamics, stress and hectic schedule involved with planning a wedding really wears on a couple and the best part of the whole experience is relaxing on a trip together.
Make it UNIQUE! Everyone has heard of the Caribbean resorts that cater to honeymooners...those are fantastic. But why not take this once-in-a-lifetime opportunity to plan something out of the ordinary? No matter the budget, you can make your honeymoon truly special.
Tripadvisor.com sites 12 incredible hotels around the world that will really knock your socks off! How about an architectural feat of nature located on Lake Tai in China? This Sheraton hotel features a hot springs pool and views to die for!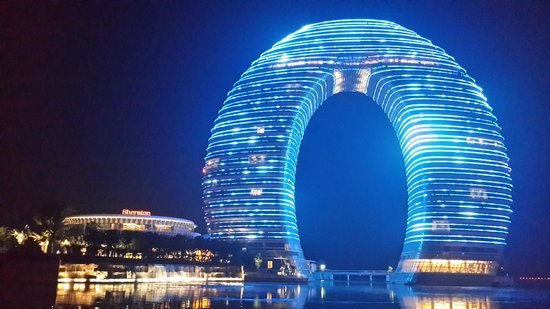 Not up for going all the way to China? How about a hop 'across the pond' to England? "Spitbank Fort, part of a collection of man-made fortresses out at sea, the Solent Forts, provides a luxury experience in a unique location. With 5 star accommodation near Portsmouth, England,The Forts are only a couple of hours out of London, and Spitbank provides the perfect luxury getaway with unbeatable views across the Solent. With rooftop facilities including a hot tub and a fire pit, as well as a wide range of activities and facilities available, Spitbank Fort is a secluded luxury events venue, perfect for product launches and Champagne receptions."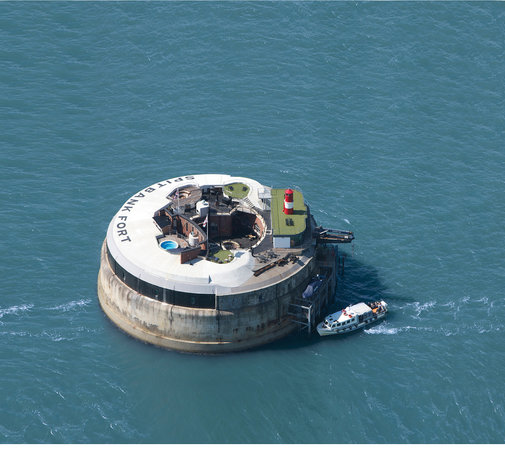 How about an epic adventure on your honeymoon? Visit the Galapagos islands to see giant tortoises and blue-footed boobies. Scuba dive in the great barrier reef. Or visit the land of fire and ice: Iceland for an amazing adventure!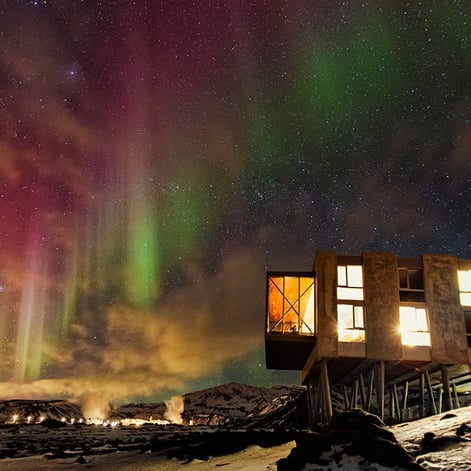 In Selfoss, Iceland, you can see the Northern Lights, scuba dive between tectonic plates and see a lava field! This article by Brides Magazine sites honeymoon destinations for the adventurous couple, and they aren't joking! From an adventure in Machu Picchu to staying in a cave in Turkey...this article will give you amazing ideas on how to make your first trip as husband and wife a real show-stopper.
A more modest-budget honeymoon is a classic ROAD TRIP! Road trip honeymoons are gaining popularity again and give a couple some much needed alone time while engaging your sense of adventure and spontenaity! Why not travel Route 66 and hit some kitchy classics? The Wigwam Motel in Arizona is your chance to sleep in...you guessed it...a WIGWAM! How cool is that???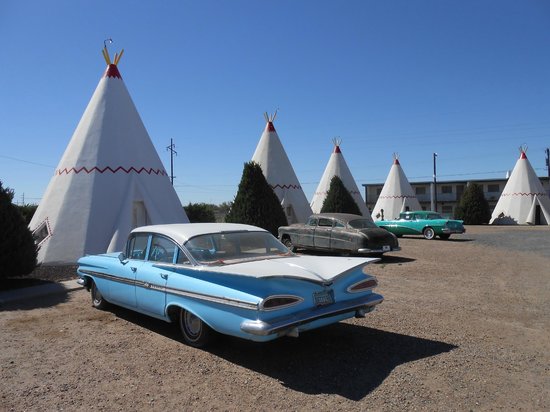 When planning your road trip honeymoon, consult this excellent blog post by Wendy Perrin on How to plan the ultimate road trip. Not only does Wendy give great tips and advice, but she has trip itineraries all done for you! Pacific Coast Highway in California...Route 66...and even Coastal Highway 1 here in our backyard. Travel Massachusetts to Maine and see all the things you have missed!
Another blog post by City Lodge Hotel Group sites honeymoon activities for any budget to give you ideas to add into your itinerary. The simplest of activities like stargazing or a karaoke night are that much more memorable when you are on your honeymoon. So, take to the road...enjoy being a newlywed and make some incredible memories to share with your grandkids someday! HAPPY HONEYMOON!