Golf courses are some of the most beautiful spots on earth. We pride ourselves on how beautiful it is here at Plymouth Country Club, and our Superintendent as well as grounds crew work countless hours to make it so. There are some courses, however, that really take the cake when it comes to breathtaking! I've put a little visual together below for you to enjoy and dream a bit about your next golf vacation.
Blair Howard states in an About.com travel article on Coeur d'Alene that their famed 14th hole is a par 3 of indeterminate length! How is this possible? The green is a moving, floating vessel that floats around Lake Coeur d'Alene! Talk about a challenge. If you are skilled (or lucky) enough to land on the green, you need to take a boat in order to sink your putt!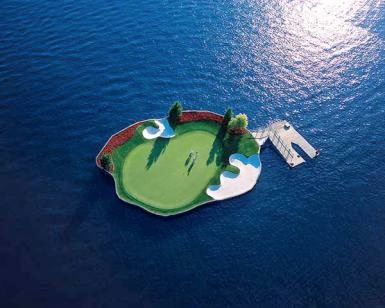 Tee Times USA makes note of hole #5 in Naples, Florida's Flamingo Island Golf Course. The natural layout of the land lends itself to a visually stunning and technically challenging hole!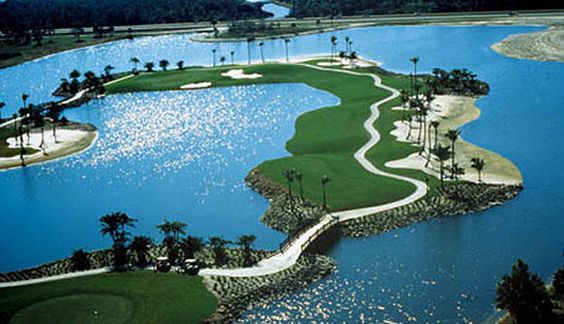 So many great golf courses are on the water. The ocean lends itself to the most stunning water hazards for sure on Puerto Vallarta's Four Seasons Resort. At the 18-hole Jack Nicklaus course, the hole pictured below is on an island 200 yards offshore!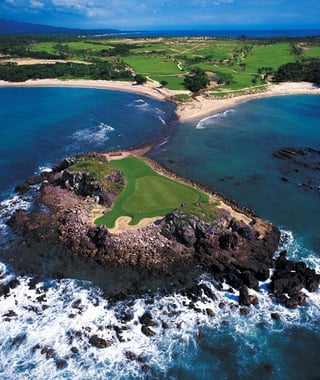 The ocean isn't the only hazard to make a course truly gorgeous. Elite Golf Courses reports on the Phulbari Resort in Nepal (pictured below). Trekking mountain valley edges to make a shot onto a hand-aerated green is an experience for the truly golf obsessed!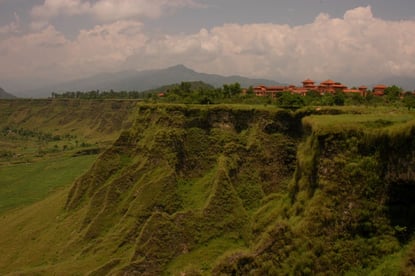 If you think mountains and oceans are a hazzard to beware of, take a look at the Hans Merensky Golf Course in South Africa. Red Sands Golf Travel reports that this 18-hole par 72 course is adjacent to Kruger National Park, making your partners for the day wild boar, crocodile, hippos, gazelle, giraffes and other 'residents' of the area!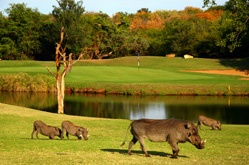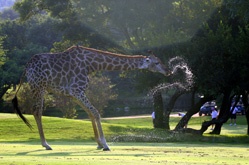 Whether domestic or international, there are is an entire world of unique and challenging golf courses out there for you to try.