Some say Fall in New England is the best season there is...and I am inclined to agree! The change in temperature and humidity, the crisp air and sunshine, and the colors that start to pop all add up to 'picture perfect'.
Golfing in Fall is fantastic as well. Now that your Summer obligations are over, and you aren't running to cookouts or your beach house, you have time to enjoy your weekends again!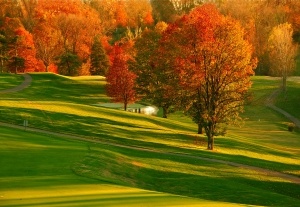 Plymouth Country Club offers an outstanding deal for Fall Golf! If you have never been a member before, this is one to take advantage of. For $500 From September 15-December 31st you receive unlimited golf and full clubhouse privileges! YES! Only $500! Want to hear something even BETTER? If you decide you want to become a full member of PCC, the $500 comes off of your first year's dues! It's like you got to golf all Fall for FREE!
Don't hesitate...do not pass go, do not collect $500....click on this link and check it out! Happy Fall!
Check out the Fall Membership Fact Sheet:
Or better yet...download our Fall Membership e-book:
But seriously...just get the application and put your clubs in the trunk! :