So many couples become deer in headlights once the engagement euphoria wears off. Realizing that you now have to plan what is most likely the biggest event of your life can be absolutely overwhelming. Weddings are just a complicated party, really...with more family dynamics and pressure thrown in for good measure. I'm KIDDING! Well, sort of.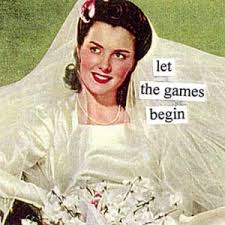 The first few decisions when planning a wedding are the hardest. Selecting your date and wedding budget can be the biggest decisions you have to make throughout the whole process. Having a clear timeline and budget can put you at ease when undertaking any large project...not just your wedding! Take the time to get organized and be sure that you and your fiance are on the same page to save unneccessary arguments down the line.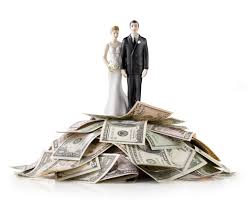 Remembering that you have an entire life after this one party is key to creating a realistic wedding budget. There is no question that weddings are expensive, but they don't need to put any couple or parent in debt. Try to talk about priorities for your special day and create a budget you all can live with before setting out and falling in love with that designer gown or seven-tiered cake. The things that are most important to YOU and your fiance should be at the top of the list and have budget priority. The rest of the items for your day that aren't quite as crucial to you can go further down the list and perhaps be an area where you can cut some corners. You don't really have your heart set on hand calligraphy on your invitations? Cut a corner and print them on the computer! Perhaps having fresh flowers on each guest table isn't #1 in your book...go for an alternative centerpiece that is more affordable.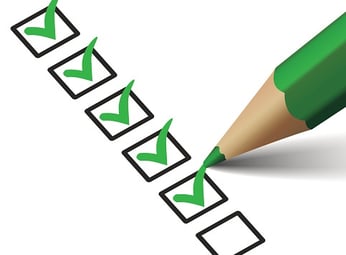 Ask around! You have been to other weddings, and if not, you surely know some married couples. Ask them what they do not regret spending on and what they wish they could do-over from their own wedding day. A little bit of their hindsight might just give you 20/20 vision on where to spend your wedding budget! Utilize the resources that are available online as well. Theknot.com offers a great wedding budget tool that can help keep you on track with your vendors.
Look for value! Some vendors or products offer discounts and sales on things that were priced too high to begin with...don't be fooled. Do your research and compare 'apples to apples' when shopping for a venue, photographer, DJ...or any wedding vendor. Having complete prices without any hidden fees is something Plymouth Country Club prides itself on. The last thing your budget needs is a surprise hit!
Let's admit it...the wedding is just the start of a lifetime of decisions that you will make with your future spouse. By keeping the lines of communication open and taking each other's priorities into account, you will be sure to plan a wedding that reflects you as a couple and doesn't break your budget.