The Holiday Season is here already. It seems you blink in August, and before you know it, the stores are filled with cinnamon scents and twinkling lights! This time of year means celebrating! We celebrate the year that has passed, we celebrate the joys and the sorrows and anticipate the new year we have before us. If you have been tasked with planning any kind of Holiday Celebration this year, read on as I will outline some great tips on how to make your life a lot easier!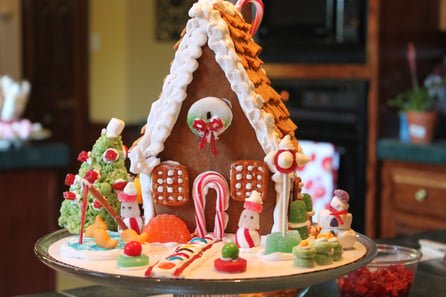 There are a few different categories that Holiday Celebrations fall into: The house party, the Big Company party and the small-to-medium gathering of coworkers or friends. All three of these different soires take some planning for sure.
If you have decided to host a house party for family or friends or both, there are ways to make your life easier and allow you to enjoy the party rather than be a slave to the kitchen all night!
Make the bar self-serve. Unless you can afford a professional bartender to serve your guests, make the bar a simple stop that anyone can help themselves to. If you make all of your guests their drinks for the night you will never stop running.

Create one signature cocktail that can be made in bulk such as a punch or a sangria.
Display bottles of wine on ice or just uncorked with glasses beside them for easy service
Use the cold weather to your advantage! Stock beers outside on a porch or breezeway to keep them nice and chilled and easy for guests to grab when needed.

Keep the menu simple.

Don't be afraid of using pre-made foods! Grocery markets have really stepped up their game when it comes to the Holidays offering everything from cheese platters to fully cooked entrees!

Talk to your favorite restaurant and inquire if you could buy food in bulk from them
Offering simpler items that don't need a lot of prep or cooking time will give you the freedom to enjoy the party
SAY YES! Guests are bound to ask "what can I bring?" DON'T deny this offer of kindness. Have a list ready on your fridge of general categories that you might need for the party i.e.: hors d'oeuvre, a dip, a pasta dish, a dessert, soft drinks...believe me, guests are happy to help!

Use what you have

Decorations don't need to be over the top to be festive
Snip evergreens from your yard and display in bowls with some dollar-store ornaments for sparkle
Make your party a 'trim-the-tree' event and have your guests help decorate your tree!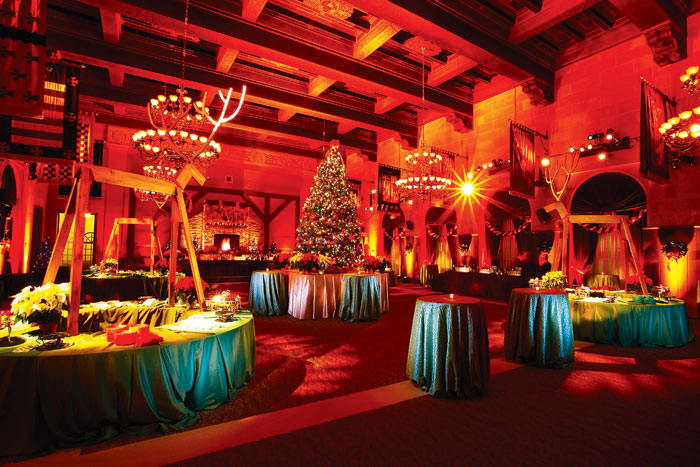 So you are in charge of the company party, eh? Lucky you! A lot of pressure is put on a corporate event, so these tips will help you relax and know that your plans will result in the best Holiday Party that company has ever seen!
Select a venue that is big enough.

Holiday parties need mingle space. BizBash sites that the 'sit down formal affair' for companies is a thing of the past, and I agree. Make sure your venue can fit you, your guests, food stations and cocktail tables comfortably.

DELEGATE!

I can't stress this enough. Gather some co-workers who are willing to help and delegate some tedious tasks such as RSVPs, favors and music selection to them.

Make a theme.

I'm not suggesting that you need to host a costume ball, but having a color scheme and a general theme will help you and your vendors create a cohesive event that feels good from start to finish.

'winter wonderland' lends itself to silvers and blues with sparkles and snowflakes
'toy shop' is a fun theme that allows for use of brighter colors and whimsical decor
'nutcracker' is a great theme and can be a bit more refined if needed

Use professionals

Select vendors that will make your event run smoothly for you. An event planner, florist, DJ, photographer and venue are worth every penny spent simply because this is what they do day-in and day-out.
So your Holiday planning lies somewhere in the middle of these two? Too big for your home and too small for a large swanky affair. SO MANY groups fall into this category! Small companies, volunteer groups, friends who gather a few times a year...all want to celebrate together but don't want to break the bank. Here are some suggestions for "the middle":
Try a restaurant at lunchtime

It can be really difficult to get a reservation for a large party in the evening around the holidays. TRY LUNCH! Not only will your meal be cheaper, but you will most likely be able to get the large reservation you are looking for.

Attend a cooperative party

The PCC Jingle Ball is a cooperative party that sells tickets individually or by the table. With a scrumptious menu, fantastic DJ and decor to keep you jolly, this can be the perfect solution for a smaller group wanting to celebrate like the big guys!

Do some good

A small group can do some big stuff when they combine their resources. Why not get your group of friends together to donate time wrapping gifts at a non-profit or filling boxes at your local food pantry? This celebration will feel good AND do good!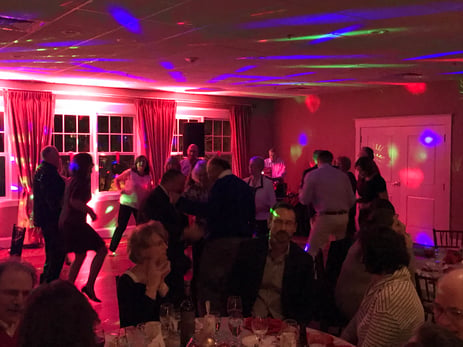 No matter how you celebrate this Holiday Season, try to take time to remember the joy, love and blessings you have in your life. I wish you the happiest of Holidays and a prosperous new year!