Too deep? Think again. Golf is thrilling for some and eternally boring for others. This can easily be compared with the journey we call life, can it not?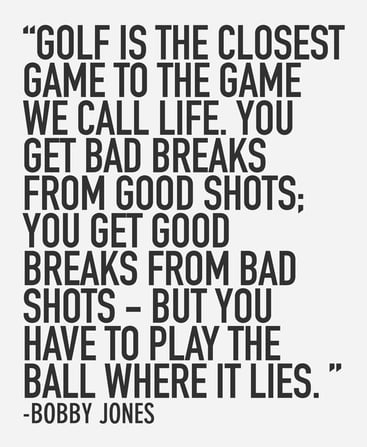 The above quote really does ring true. Bobby Jones has it figured out when he said "you have to play the ball where it lies". Life has it's challenges, just like a golf course. There are water hazards, bunkers, fast greens, curves in the path and trees! Oh the trees! Life too, has it's hazards and curves. You have to play the ball where it lies. Complaining about where your ball landed or what hazard you are facing does not make the shot any easier nor does it make the outcome any better.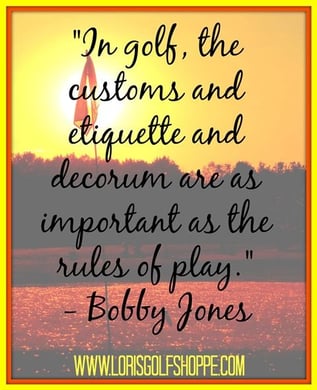 Yet another Bobby Jones quote makes a great point that golf isn't all about the play. It is about how you behave, how you interact, how you react. Etiquette....decorum....these things we sometime gloss over in life as well on our hunt to succeed. Learning about your opponent, following the rules and keeping a modicum of decorum along the way is the way to truly succeed in life.
When we learn about others we learn about ourselves. What bothers us in another human being is often a reflection of something we don't want to admit that we also do. We all have weaknesses. When we recognize that about ourselves we tend to be a bit more empathetic toward others who have a weakness. Don't believe me? Try it. A humbling expeirence, I promise you.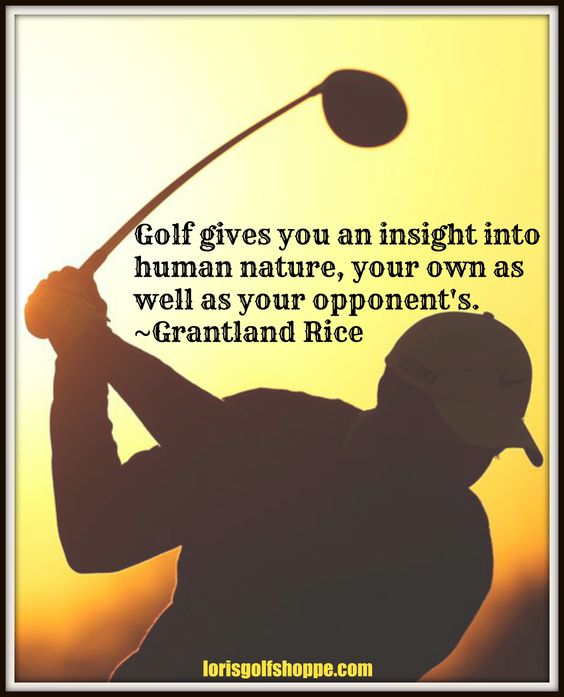 It is easier to break a rule, ignore an opponent and cheat our way to our goals. But is that truly succeeding? Playing the course--trying again and again when we fail--that is the reason we are all here. When you play a course over and over--such as when you are a member of a golf club--one might find that boring. Every opportunity to wake up and start again is a chance to succeed more than you did yesterday. PLAY THE COURSE.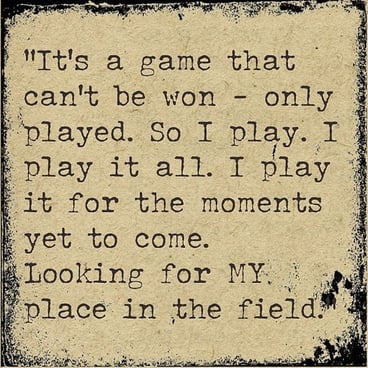 The great words of Bagger Vance ring the truest to sum this post up...look for YOUR place in the field. Play YOUR game, take each swing at golf and at life like a new opportunity, and remember that each day starts anew with moments to learn yet to come.