A recent Yahoo! Style article entitled: "Please don't bring your kids to my wedding" was an interesting read! It gave BOTH perspectives and provided logical arguments as to why Brides and Grooms make the decision to INclude or EXclude your little darlings from their nuptials.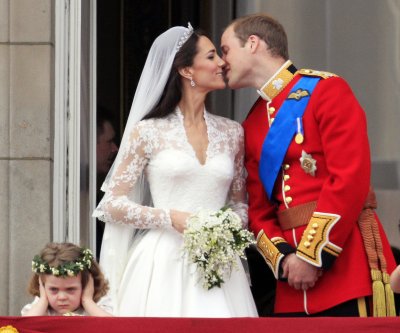 Whether or not to invite little ones to a wedding depends on so many things...
Is the party going to last FAR past "bedtime"?
If so, that is inviting a melt-down of immense proportions. Kids thrive on routine. Eating dinner later than usual, staying up late and being over-stimulated by the excitement of a wedding might spell disaster.

Does the budget allow for 'extra' guests?
Sometimes streamlining guest lists are the only way to reign in a wedding budget. Should you invite your second cousin or should your best friend's 2 kids come? These are tough decisions every bride and groom face.

Are you willing to risk having guests not attend because their kids aren't invited?
"One day they will understand how expensive a babysitter is"...Yes, perhaps they will. Right now, this child-free couple is planning a celebration. Babysitters are expensive. There is no doubt about that. Weddings are expensive as well. There are so many emotions tied up into the planning of a wedding including the concern that the couple will not make everyone involved happy. By guests remembering that this day is about the COUPLE and not them pleasing all their friends and family, it will alleviate a lot of the stress and worry with planning a wedding.

Whether you decide to include the show-stopping cuteness of kids at your wedding or choose to have an adults-only celebration, your friends and family will understand. At the end of the day, if you are married to the one you love, you have succeeded. Weigh your options carefully and be true to what you really want for your special day. If family and friends don't agree, have them read this blog post and remember that this wedding is for you and your fiance--no one else.
Here, I operate with a "Your Wedding, Your Way" type of philosophy. So, feel free to stop by and see if our venue would be the right spot for the guest list of your wedding reception.
Happy Planning!