This is the season I get to meet with countless newly engaged couples planning the most important day of their lives. Some couples know exactly what they want, some have never even been to a wedding, and most, come in completely overwhelmed by the amount of information that was thrown at them once that ring was on her finger!
I will admit, planning a wedding can be as complicated as trying to hold down a second full-time job. Appointments, decisions, budgets and all of the questions from friends and family are enough to make you want to chuck it all and elope. (No, seriously...I hear that about once a week!)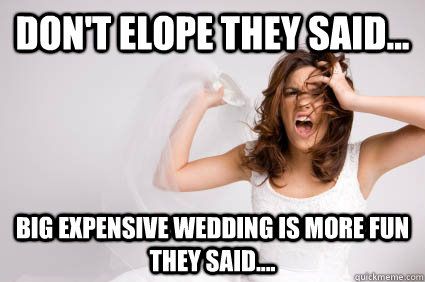 The advice I give these couples is to make a list. Seriously! I tell couples to make a list of the most important things for THEM that day. Do you really want the music to be awesome? Do you want interesting foods that your guests will talk about? Is it the 'look' you are going for? All of these things help to steer a couple in the right direction. There are pie charts and graphs and articles in every magazine and wedding website as to how to spend your wedding budget. My advice is to prioritize. Put your list in order of most important to least. Spend your money where you feel it will be worth it. When you feel something is worth it's price, you feel good about your purchase and are able to genuinely enjoy it. If you feel that you are being forced into buying something, or even worse, when you buy something you truly can't afford, you wind up with only resentment and stress toward a day that should be a celebration.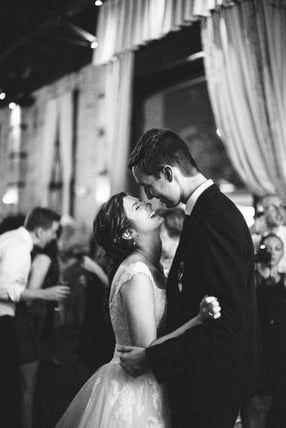 Planning a big party has it's stresses. A wedding really is just that...a big party! I try to share some of my Mom's wisdom with couples I meet. My Mom told me: "plan a marriage, not a wedding". Isn't THAT the truth? At the end of the day, if you are married to the love of your life, we have had a successful wedding! Think about the two of you. Think about the life you will build. Think about what makes you happy together, and incorporate that into your celebration.
"Meg--how can you say that?"..."you are an event manager! You should WANT everything to be perfect!" I do. I work hard at every event to acheive flawless. Does it happen every time? nope. Is every event I run a success? I would say YES!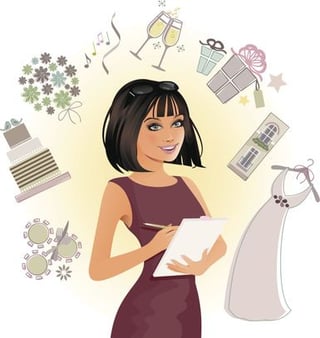 I guess I have learned to go with the flow, know what is truly important to each couple, and make sure there is a smile on their faces that day! Details fall into place with some organization and elbow grease. Happiness comes from a stress free day celebrating your love! I like to specialize in happiness.
Happy planning! If you find yourself looking for some happiness in your next event, you know who to call!