Most people don't even consider 'dress code' these days as there aren't many places left with one. Casual wear has taken on a complete new meaning, it seems. How many times have you been running errands and seen someone wearing pajama pants and slippers? More times than you would like to admit, I am sure. I like my loungewear as much as the next gal, but I do yearn for the days when people dressed up. I mean, put together, shoes and bag matching DRESSED.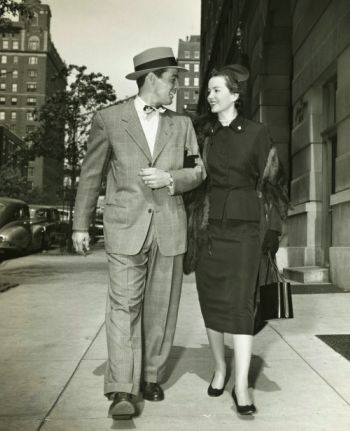 I know these days are over...don't worry, I am not coming to work next week with a fox stole and hat. (It is at the cleaners anyway)
One aspect of working at a private membership club that I face almost daily is dress code. When we think of dress code nowadays, most of us envision a private school with a plaid uniform...but many places, such as golf courses, have dress codes as well!
Golf has long been known as a gentleman's sport, and as such, golfers have taken cues all the way back to the knee breeches of English Court dress. Golf.com reports that golf attire has evolved from days of woolen breeches to fresh-from-the-office trousers, shirt & tie, to the more modern pique collared shirt and cotton pants. A well-dressed golfer--such as good old Arnold Palmer featured below-- is really quite attractive!
So you have been invited to an event at a private membership club. What next? What do you wear? Just the fact that you are considering what to wear is an excellent first step. You have several very simple options...
1. Check the club's website to see if their dress code is posted
2. Inquire with the host as to what would be appropriate attire
3. Call the club and check in to see what their dress code requirements are
The last thing you want is to arrive to an event that requires a tie and jacket while you are wearing your best Tommy Bahama Hawaiian shirt. This goes for events on the course as well as off the course.
If you are lucky enough to be invited for a round of golf at a private club, be sure not to cross the 3 most common dress code boundaries:
1. NO denim or jeans
2. NO uncollared shirts or tank tops
3. NO clothing with offensive messages or lettering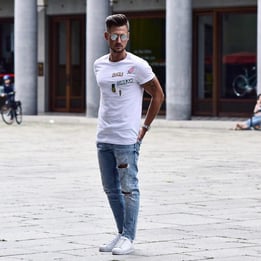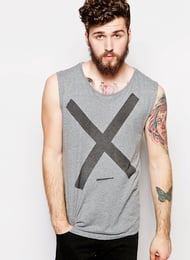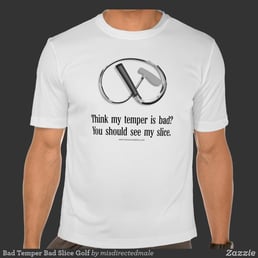 While these looks are acceptable most places these days, they are certainly not on a private golf course. It is not only embarrasing for you to arrive out of dress code, but it is embarrasing for your host.
Not golfing? Not an excuse. Keep your host in mind and look your best when arriving to a private membership club. Hemlines that are too high and necklines that are too low are generally frowned upon at a private club. Keep the short shorts and jeans for the mall, and keep your hemlines mid-thigh for the private golf club.
While some may disagree and find this whole idea antiquated, the fact is that most clubs go by a set of rules that was established a long time before you were. Check with your host or the club website as it is better to be safe than sorry.