Valentine's Day sneaks up so quickly after the holidays it seems. December 26th you turn around in a Target and see the heart shaped boxes of chocolate lining the shelves! If you are like most people, you put off getting the card and sweets until the last minute and then scramble to find what will seem the least "last-minute" gift you can find. Here are some suggestions for the golf lover in your life!
This Golf tee is one you wear and not set up for a shot. If you have a guy with a sense of humor, this is the shirt for him! The small print completes the saying to be: "I love it when my wife lets me go golf" Available on a mug as well from Etsy.com.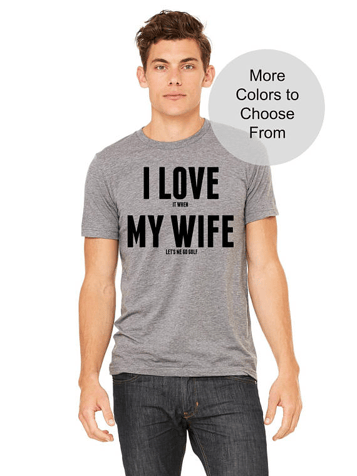 Also available on Etsy.com is the ball marker that will remind your sweetie how much they mean to you even when they are on the golf course!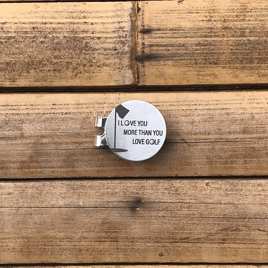 Golf Digest has a great article that features EIGHTEEN fantastic ideas for a valentine that will make your golfer gleeful. Birth.Golf.Death.com has an amazing variety of hilarious golf related gifts as well.
The BEST gift for the PCC member in your life, however, is a BUYERS CLUB MEMBERSHIP at the PCC Pro Shop. With 2 budget levels, this is the gift that will keep on giving throughout the whole golf season! Your sweetie will get awesome golf gear and you will get a great value...what is better than that?