There is more to planning an event than finding the perfect venue with amazing views and scrumptious food. When it comes to planning any event, the key is to assemble a team of professionals who work seamlessly together to make your event feel flawless! Here at PCC, we have a fantastic list of preferred vendors to accommodate your every event need and I am always thrilled to pass it along to any host.
What is an event without music? Quiet. Very Quiet. TransAtlantic DJ Steve Clark is the perfect fit for any event, large or small. With a quick wit and a keen sense for what will get ANY crowd on the dancefloor, Steve is a joy to work with. Brothers Dave and Greg Hodges of 5 Star Events are true professionals. Not only do they supply the tunes and talent for your event, but they have an entire department for event lighting as well! Talk about one-stop shopping.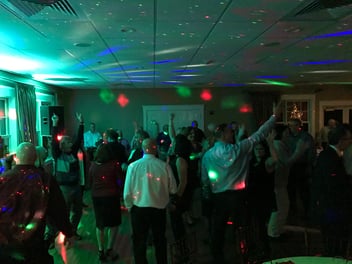 Any great event, large or small needs to be remembered. The best way to remember your event? Document it with a professional photographer! Hiring a professional photographer is not just for weddings anymore. Lisa Segal photographs just about everything except weddings! From family reunions to golf outings, Lisa's photography has captured so many fantastic moments that otherwise might have only been a memory.
Oh, but you ARE having a wedding, you say?? Well then...you should call Marge and Natalie of Ladybug Photography right here in Plymouth! These sisters will capture the romance and fun of your special day, all while making you and your wedding party comfortable and relaxed.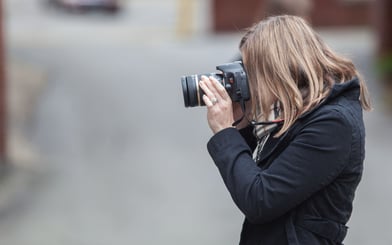 What every client wants is to deal with vendors who are experts in their field. When you collaborate with someone who is knowlegeable as well as talented it makes work...well....not so much like work!! Deborah Paulo of D'Paulo Designs & Linens is just one such vendor. Her eye for detail and kind hearted work ethic makes her a jewel of the industry. Newport Bride Magazine quoted Paulo saying that specialty linens can really "add a huge visual effect" to your event, and she is so right!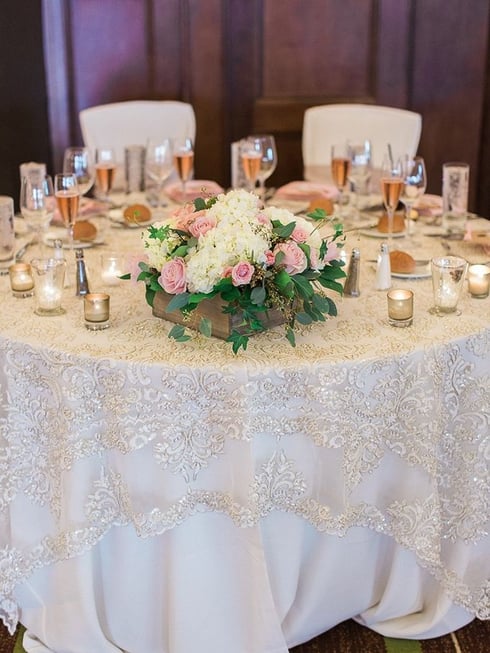 Don't you dare think that I forgot desssert! No way. Like the smile left on your face after a great hug, dessert is that smile in relation to your meal! Veronica's Sweetcakes of Marshfield leaves an extra big smile on everyone's face after they taste her amazing creations. From cupcakes to decorated cookies to special occasion cakes to the most beautiful wedding cakes, Veronica's does it all. The difference here from other bakeries? The TASTE! I'm serious. I have tasted a lot of cake in my time. This one tops my list. And hey...who doesn't need a Fenway Park cake at some point in their life??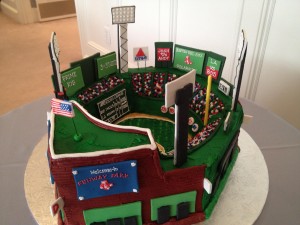 There you have it. My secrets revealed...the key to a great event is all in the TEAM. Remember that if you want passionate professionals working hard to make sure your event is flawless, start at Plymouth Country Club and let me help you assemble your own dream team!
Happy Planning!