Welcome to New England! With some of the most unpredictable weather in the country, it can be hard to plan an event. Spring time? It might snow...April 1st blizzard? absolutely. Summer? There could be a hurricane! Fall...that must be safe...all that beautiful foliage and crisp Fall air! You could have a heat wave in October. And Winter...well, for sure you have heard about our New England Winters. In 2014, we received over 108 inches of snow in one season!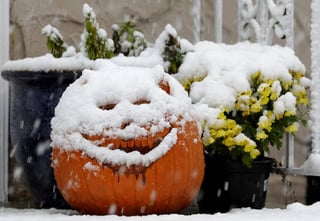 A snowstorm certainly can put a monkey wrench in even the most seasoned party planner's timeline. The best advice I can give is to roll with the punches.
A wonderful blog post by Junebug Weddings is a perfect example of a bride overlooking the inconveniences of having a foot of snow on her wedding day and instead focusing on the beauty of the day and those who shared it with her.
One of the most common questions I get from clients planning their Holiday Parties is "What if it snows?" The beauty of hosting an event at a small venue such as Plymouth Country Club is the flexibility. Large city hotels or high volume function facilities have their benefits, but when it comes to date flexibility and re-scheduling because of weather, their calendars are not going to be as forgiving as a smaller venue's. Some things to consider when planning a Winter event are:
Will I lose my deposit if I have to re-schedule due to weather?
Does the venue I selected have a facilities plan to plow and accommodate my guests and their vehicles?
Is this location 'close to home' so travelling in poor weather won't be an issue?
There are BENEFITS to hosting a snow party...just think of the COCOA! Embracing the snow and ice can be beautiful...and yummy!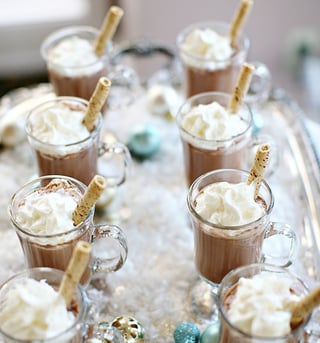 We New Englanders are tough. Life is short...plan the celebration and try not to worry about the weather. The most important thing that can happen on the day of your event is that friends and family gather to celebrate.
In the mean time, check out our delicious Holiday Party Menus and give me a call to plan that special event you have been thinking of...before the snow flies!