Whether you are a golfer or not, Easter is a time for celebration because generally, here in New England, it marks the turn of the weather! Whether your loved one is young or young-at-heart...what will be in their Easter basket this year???
AJ Petrulak, the head golf professional at Plymouth Country Club keeps an inventory of fantastic small goods that will fit in anyone's Easter basket this year!
From beginner golfers to juniors to the senior set, who DOESN'T need more golf balls? The selection AJ has includes logo PCC balls, Titelist of all varieties, as well as Pinnacle golf balls. A perfect basket filler!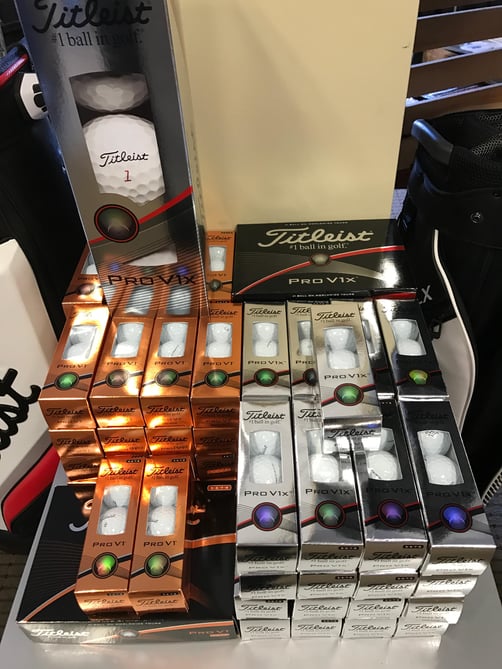 Got a good stash of balls already? Well, then...how about a new belt or designer golf glove for the lady golfer in your life? These are not only handy but a great addition to her golfing wardrobe.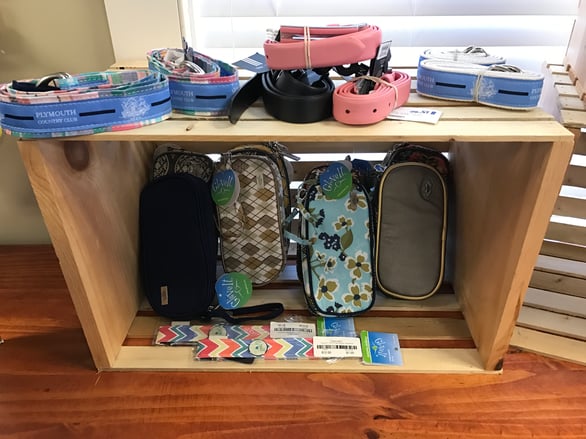 I know you are stumped on Easter basket fillers for the teenage junior golfer in your family! When the kids are too old for bubbles and hula hoops, but still want to feel special at Easter, grab them a new hat for the upcoming golf season!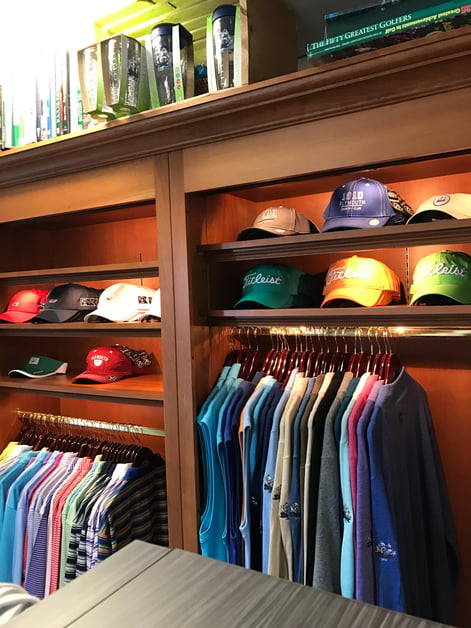 The Pro Shop at Plymouth Country Club isn't reserved for members only. Come visit and buy a souvenir from America's Home Town or check out the stock of Vineyard Vines items AJ has in!
One last suggestion for the people on your Easter list...FLIP FLOPS! Who doesn't need a new pair every season? AJ has a fantastic selection for every member of the family.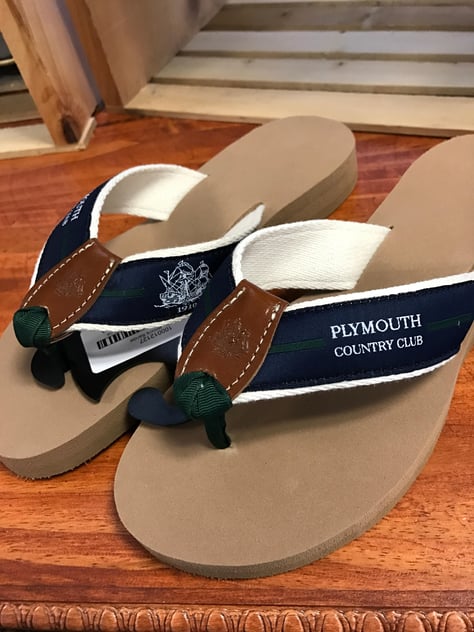 If all else fails and you are still stumped...stop by and ask the experts! AJ, Josh and the whole Pro Shop team are available 9-5 to help you with your gift shopping needs. See you at PCC!