Whenever I saw that a new trend for weddings and parties is a 'donut wall', I nearly fell out of my chair! In an article from House Beautiful, Lyndsey Matthews explains how this awesome display can fit into ANY occasion!
I couldn't agree more. Donuts are traditionally served at breakfast time, but are such a decadent treat that they really belong on your dessert display! With so many flavors and colors, donuts are as versatile as they are cute! Autumn in New England is hardly complete without cider donuts, and if you had to choose between a slice of boring old wedding cake or a donut, what would you select??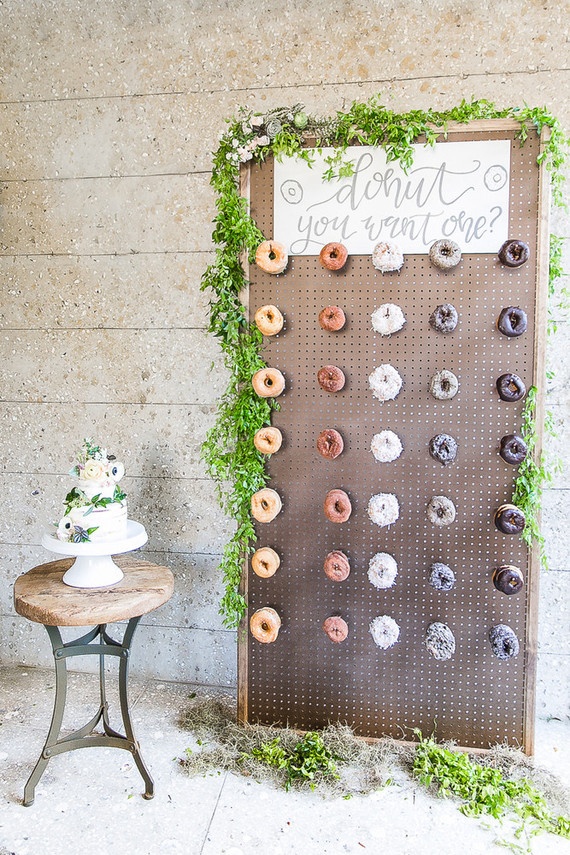 I am also a sucker for a cute pun. Donuts are whimsical! Kids and adults alike will be talking about your donut wall for years to come...especially with a cute design and a 'punny' sign!
This trend is a DIY-er's dream. Easy to do, with a big impact! If you want more than slices of cake or a platter of pastry, consider a DONUT WALL for your next party...I know I am already dreaming of a party to have this at!