On a sunny day this Summer, we were fortunate to host one of the many baby showers we have here at PCC. This particular celebration had a theme like I hadn't seen before and I thought I would share a pictoral blog post to give you a little eye candy today!
When the grandmother-to-be met with me and said she was planning a mermaid-themed baby shower, I was immediately intrigued and knew it was going to be gorgeous! Her color palatte of turquoise and purple felt like the perfect mix of seaside whimsy-meets-tropical-meets-baby-and girly!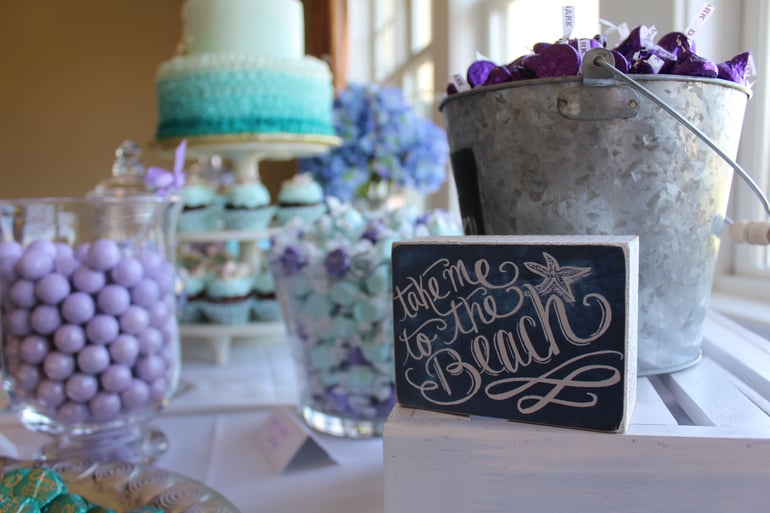 The host created acandy bar surrounding a stunning cake and cupcake tower that made everyone "oooh and ahhh". The delicious cake featured an ombre turquoise ruffle that was reminiscent of waves while the cake topper was a perfect little mermaid baby sleeping in a shell! White chocolate shells and pearls added just the right touch.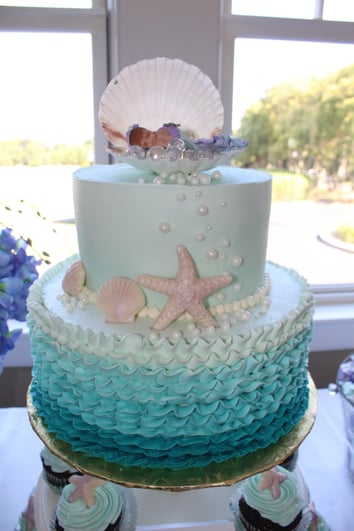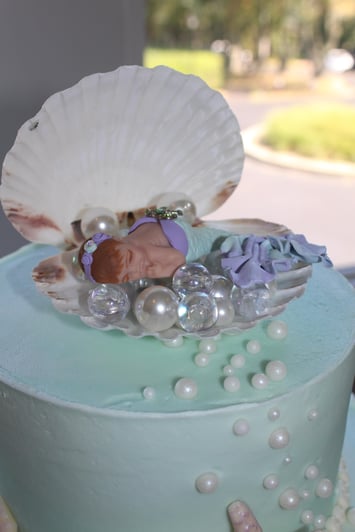 The cake and candy table weren't the only sweet ideas this wonderful family included in this celebration. Each guest received a beautiful mason jar favor filled with lavender sea salt body scrub 'from their shower to yours"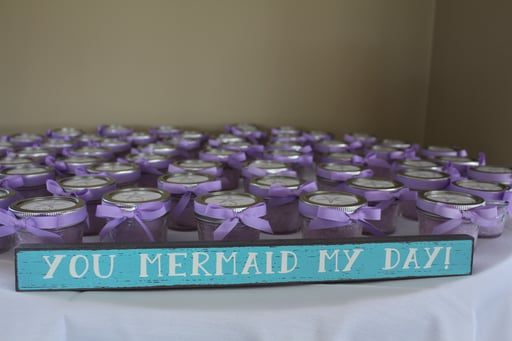 We were thrilled to create a signature (non-alcoholic mommy-friendly) drink! 'Sea water' was offered at the bar and guests were able to select their gummy ocean creature garnish!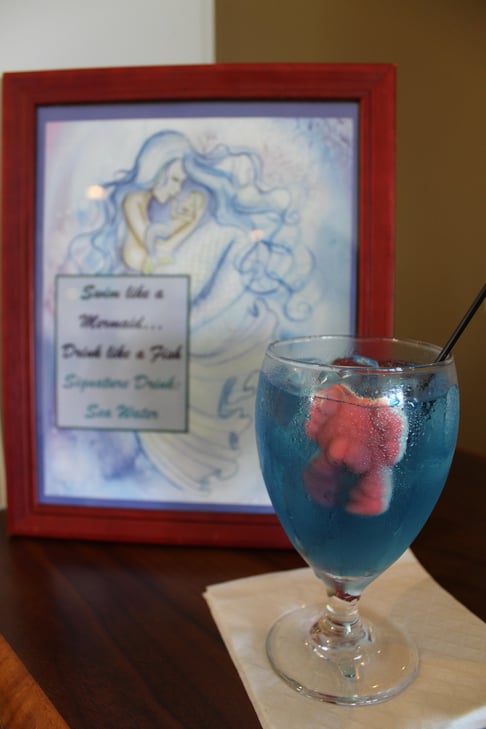 Centerpieces of sand, shells and silk hydrangea wreaths complimented the lilac napkins and crisp white table linens.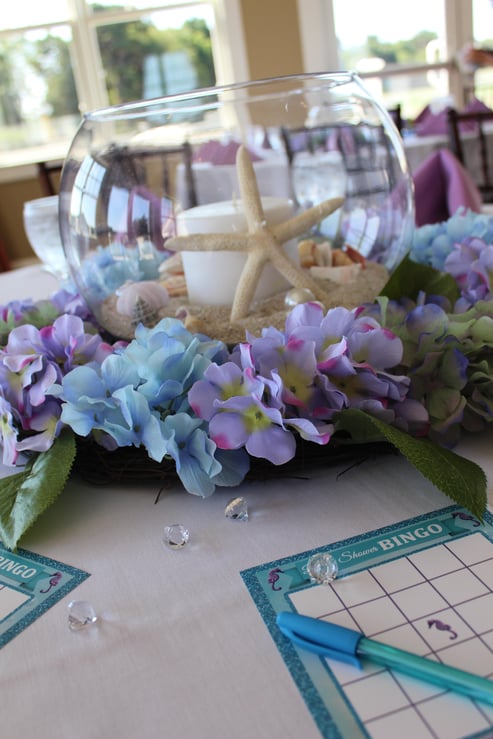 The guests enjoyed games such as shower bingo and "guess what baby item starts with (insert letter here)"
B=bottle, A=aspirator, B=binky, Y=yams baby food.....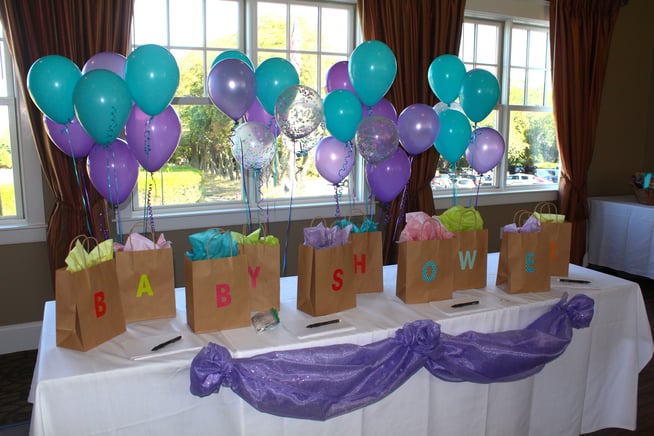 The mommy-to-be loved her mermaid theme, and it was clear to see this bundle of joy is loved so much already! I do love when a host goes all-out for a theme...it makes my job so much fun!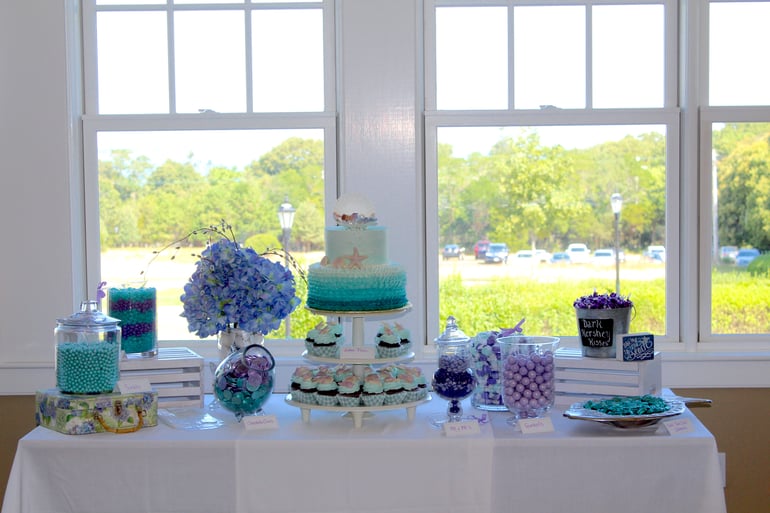 A big "Thank You" to Abbi Johnson for her stunning photographs!