Buying a new set of golf clubs is all part of being a golfer. Yes, it can be an expensive process. Especially between getting fitted for the clubs and buying a set of irons which can run you anywhere between $300 and $1200 dollars.
But sometimes getting a fresh set is just what your game needs. Here is how you can figure out if you should be in the market for new golf clubs.
Your golf game has changed
Let's say you're getting older and you just can't swing as hard and fast as you used to. Those stiff shaft clubs probably aren't doing your game any favors any more. It's probably time to get fitted for a new set that matches your swing speed and your evolved style of play.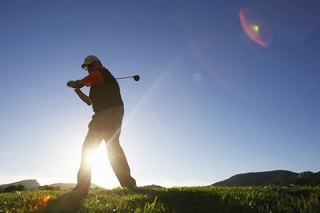 The same goes for if your game is improving. Let's say you used to shoot in the 90s and now you're consistently in the 70s. Might be time to consider some forged irons to help you shape the ball better. You also don't want to be hitting a club with too my flex if you're swinging up around 100 MPH! As your game changes, so should your clubs.
Your clubs are outdated
You might think those Titleist clubs from 1994 are evergreen and will never fail you, but fact of the matter is, the game has changed. Golf technology has become so advanced and you're doing yourself a disservice by not giving your golf game the tools it needs to improve.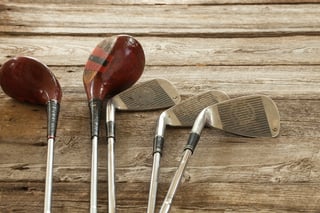 You don't need the brand new 2017 models to stay competitive. But weighing yourself down (literally) with heavy, ancient irons will keep you spinning your wheels. You can easily find affordable, modern clubs on a number of pre-owned equipment sites.
Your golf clubs are damaged
Lastly, you should always be aware of the physical condition of your golf clubs. A broken golf club is not going to hit the ball the way it is supposed to. A crack in a driver, a bend in an iron shaft and an overused wedge will make your shots 10 times more difficult.
Again, do yourself a favor and spend the money to upgrade your clubs. Your golf game will thank you.